How to know, receive, and become the magic within.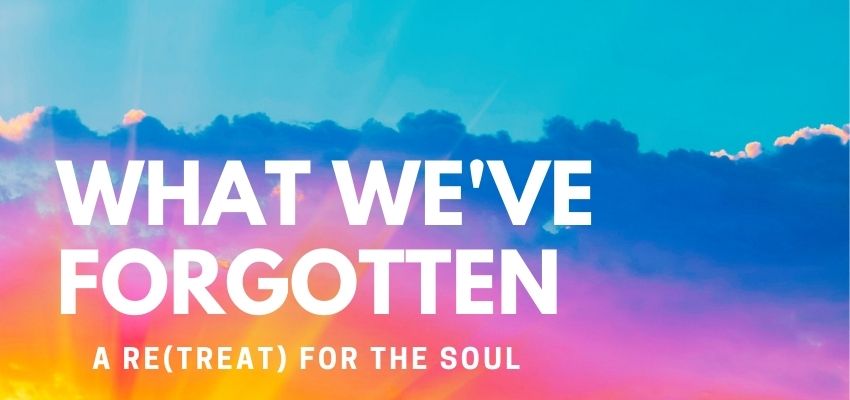 What if we actually did get an owner's manual for this whole life on Earth thing and we've just forgotten how to read it?
That's the question we're going to answer. What if you remembered?
What We've Forgotten is an invitation to re-connect to the real magic of life. The Spirit of life itself. What We've Forgotten will change the way you think about being human. The biggest teaching of What We've Forgotten is that life is easier (and more magical) when we use all of the tools we have available to us. That by healing ourselves and reconnecting to our magic, we can (and will) heal the world.
What We've Forgotten offers a unique and fun wade into the spiritual waters to help you remember how to become the captain of your own life and create measurable positive change. I've spent my career as a producer and technology professional translating complex subjects and projects into bite sized packets. I found myself doing the same in my healing practice to translate for the soul. I'll use metaphors and analogies to help demystify the mystical and to remind you of what you may have forgotten about living. I'll begin with the concept of dissociation and introduce the vessel as a metaphor for our being and the human experience. I'll use the analogy of our being as a vessel that, much like a boat, car, or plane, requires routine maintenance. I'll equate the ego with being a loudmouth driver who never even had a license. The soul as the cooing and loving force that should be fueling our us and the intention as the accelerator of our being. We'll answer the question: What are we supposed to do when our little human vessel feels like we've literally run out of fuel?
Consider this our introductory wade into the vast ocean of consciousness. We'll dip our toes in the water and entertain that maybe we've all forgotten a whole bunch of what we needed to know for this adventure on earth.
I'll remind you of what you may have forgotten about the magic of life and touch on historical, philosophical, and scientific references including: Ancient Egypt, Islam, Taoism, Hinduism, Buddhism, Christianity, Judaism, Shamanism, Witchcraft, Physics, Astrophysics and Earth science and through a series of talks, points of reflection, journal prompts, meditations and spiritual practices we're going to look at what we've come to know about being human and where we may have gotten off track.
We'll work to reset what we've have come to know about living, reinstate our sense of wonder and reclaim our magic. It's not woo-woo. It's you you. Literally, you're made of magical star stuff. Denying it isn't helping us. Because, look at us, would ya?
If the world is breaking your heart this is the retreat for you.
Module 1 – Knowing
The Reset – What do we actually know?
The Great Separation – How did we get here?
Synchronicity is a Language.
The Old Ways – Our Foundation
Includes: 5 practices/takeaways
Module 2 – Receiving
Ejecting Ego – Prying the Ego from the controls
Engaging the Soul – Cooking with Gas
Working with Intention – The Will
Transmutation – Rebalancing
Transfiguration – Healing with Light
Includes: 5 exercises (Includes Ceremony)
Module 3 – Becoming
Learning the 10,000 foot view – Perspective shifting
Creativity & Divinity – Manifestation 101
The Systems – How it works
The Practice – How to maintain it
Remembering – The Take Away/Community Practice
Includes: 5 exercises

Module 4 – Monthly Practice – Drop in (Optional)
Last Saturday of every month. 11:30 AM EST / 30 MIN
– Remembering – Community Practice – Drop in

Register for November – $222 – Only a few spots remaining

Scholarships available.
1 module live each week for 3 weeks (or on demand).
November, 7, 14, 21 – 1-3pm EST

January / February Group – Pre-Register – $111
Requirements to register:
1. Be open.
2. Don't be an asshole to yourself, or anyone else. (That comes from my sister friend Jen Pastiloff)
3. That you accept this is a treat. Not just for you but for everyone taking part. We're all entering into a sacred contract together. That's because you're going to spend some time with your soul, and perhaps even more impactful the soul's of other people you're going to meet through remembering.
#whatweveforgotten