RETREATS & WORKSHOPS
---
WORKSHOPS
---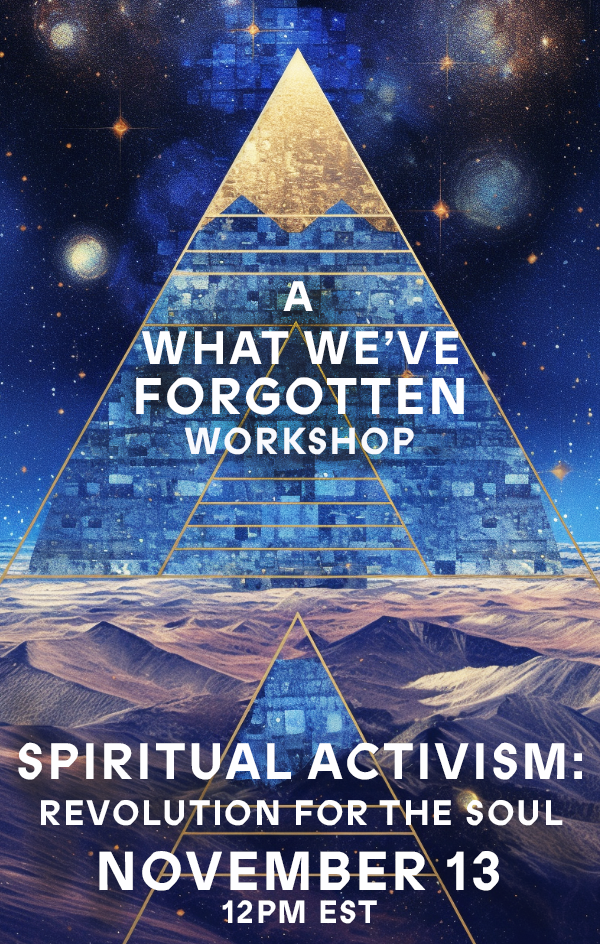 A What We've Forgotten Workshop
Spiritual Activism: A Revolution of the Soul
SPECIAL FREE EDITION – Online

November 13, 2023 – 12PM EST
What We've Forgotten is collective liberation. This 1 hour talk/workshop is a compressed adventure for theses times. Think of it as an emergency shot of community and wonder. We'll leave you with 2 key tools for change and spiritual revolution to put you back into the driver's seat and tow you out of the muck.
Space is limited
Requirements to register:
1. Be open to the idea that maybe this is all much simpler than we've made it out to be and that this is sacred stuff but we're going to have a sense of humor.
2. Don't be an asshole to yourself, or anyone else. (That comes from my friend Jen Pastiloff)
3. That you accept this is a treat. Not just for you but for everyone taking part. We're all entering into a sacred contract together. That's because you're going to spend some time with your soul, and perhaps even more impactful the soul's of other people you're going to meet through remembering.
By Registering you are agreeing to the house rules.
---
---
The Next Installment of What We've Forgotten Retreats will be offered in 2024.
(Sign up for the newsletter to hear about when first)
---
THE RETREAT
---
What if we actually did get an owner's manual for this whole life on Earth thing and we've just forgotten how to read it. What We've Forgotten – The Retreat is an interdimensional scavenger hunt for the soul.
I'll remind you of what you may have forgotten about the magic of life and touch on we've come to know about being human – including how we have gotten so far off track. Denying it isn't helping us. Because, look at humanity, would ya? We'll work to reset what we've have come to know about living, reinstate your sense of wonder and reclaim your magic. Don't worry – It's not woo-woo. It's you you.
Online: 1 module live each week for 3 weeks. Magical Community ongoing.
In Person: 3 days. Sacred Suppers Included. Magical Community ongoing.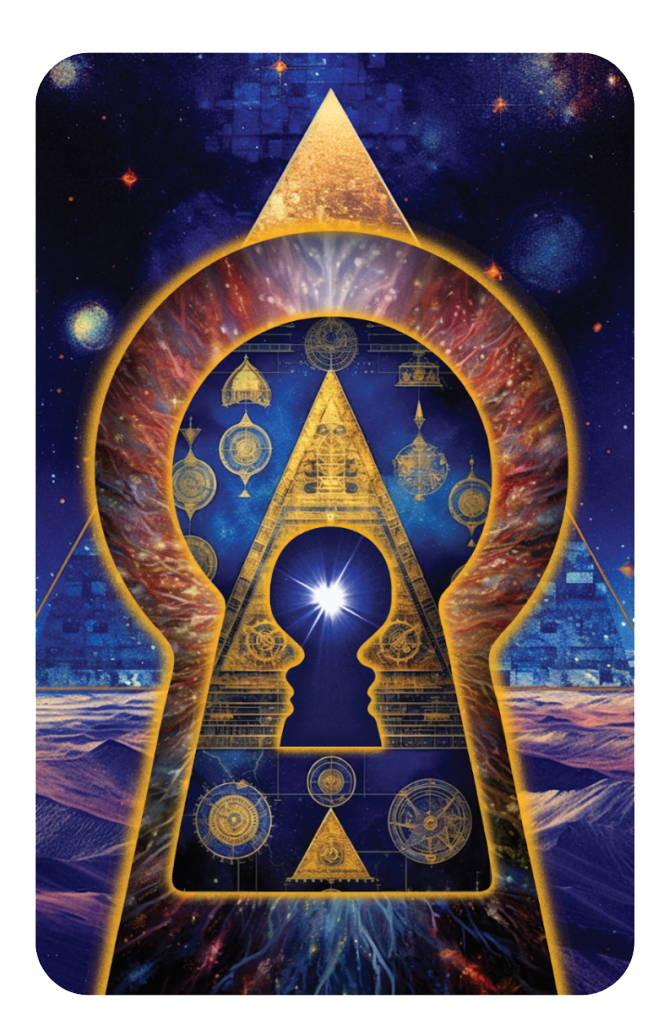 Session 1 – Knowing
What do we actually know?
Reconnecting with Nature
The Language of the Universe
Session 2- Receiving
Switching Drivers
Making it Happen
Juggling Energy
Healing with Light

Session 3 – Becoming
Perspective Shifting
Creativity and Divinity
Your Controls
Protecting your Magic
Remembering
Read what other people are saying about "What We've Forgotten" Or Preorder the Book
#whatweveforgotten