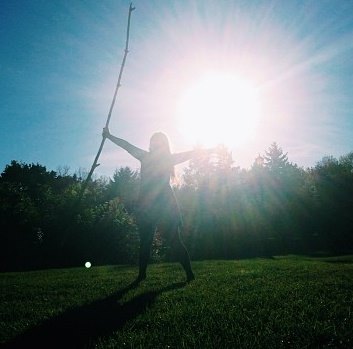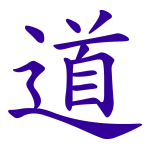 My goal is to work to be of service to assist in facilitating a reclaiming of authentic power for my clients. The work is done in partnership. We work together in this practice. I seek to empower my clients to learn how to glide & navigate more easily in life on their own. 
There is a simple code of conduct and ethics for working together with me at Ascension Institute: 

If I ask that you to perform a ritual or ceremony in exchange for the healing you receive I ask that you honor it.  I ask my clients to hold intention and commitment. Spiritual work is sacred to me and I honor the agreements made in that space. If you cannot honor the work in this way, we won't be able to work together. 

Everyone will be treated equally here.  I am not a higher power, being or any different from anyone else.  We are here in collaboration and trust. 

Violence, hatred, harassment, racism, sexism, homophobia and hate speech of any kind will not be tolerated.  I operate from a point of fierce compassion, if you are truly trying to get over these patterns, I will be happy to work with you. Hurt people hurt people. I was a very hurt person once, and I strive to right the balance as much as I can through this work to bring more kindness and love to the world. 

You agree to do your best to be thoughtful and kind about your interactions and communications while we are together and respect the nature of sacred space.  This is not a novelty. I work hard to create a practice for vulnerability and healing to take place. Appointments are booked through an intake process via email and will be confirmed via email.

I ask that text messaging, social media direct messaging and phone not be utilized for booking appointments. I also ask that you respect communication boundaries and respect our allocated time together by showing up on time for your appointments. 

I love to hear about your experiences and lessons after our ceremony.  Please don't hesitate to share with me via email. I may not be able to reply to every message, but please know I personally read all correspondence. Healing heals the healer. 

If you need help or guidance on your own shamanic work, spiritual practice, healing journey.  I am also happy to help. This time can also be booked via email.

If there is something specific you'd like to work on together and aren't sure what service would be best for you, feel free to email me.  There is no commitment required to inquire.  Healing is about timing, and the timing has to be right for you. You are the most important piece of this work.

Choose a practitioner who resonates with you, this is so important. Just like choosing a therapist, it's important to explore and choose a practitioner who is right for you. If you are interested in the work, but would prefer a referral I am always happy to provide them.  The world is full of incredible light workers right now.

If you are currently living with addiction to drugs or alcohol Soul Retrieval is not recommended. 

If you are new (less than a year) of sobriety in any 12 steps or recovery program please disclose this when making your inquiry. 

If you have a diagnosed mental illness please discuss this work with your psychiatrist / psychotherapist prior to making an appointment.

If you suffer from severe post traumatic stress disorder (PTSD), have experienced war, or similar trauma please advise when making your appointment.

Appointments are booked through an intake process via email and will be confirmed via email.

I encourage my clients to empower themselves, to tune into their own inner voice and intuition, to make authentic decisions for themselves. I am in many ways here as a tour guide and translator through your own energy, ancestry until you learn the language. You can. We all can.

I often encourage clients to get full circle holistic support in their lives. Whether that is traditional medicine, psychiatry, psychology, movement other healing modalities. I will always be happy to make recommendations for qualified and ethical professionals.  I have a vast network which includes social workers, psychotherapists, movement experts, and innovative healing techniques (think sound and light).

 I encourage my clients to explore their own gifts. My clients are in total control of how often they require my services. I seek to empower my clients.

I serve the highest good, best intention and interests of my clients. I conduct all ceremony, ritual and work with harm to none. I do not do ritual work of this nature for clients under any circumstances. 

I will always honestly represent my qualification and training.

I respect the confidentiality of my clients, and all information discussed or shared, unless requested by my client or required by a court of law.

I do not work on behalf of others. I will not perform spellwork, ritual or ceremony on a third-party, or without expressed permission from client, or in some cases guardians or those with power of attorney

I do work with those wishing to do ceremony around someone in your community who has passed.  Those who have passed on can provide me their own consent through ceremony.

I respect a client's right to refuse or end the work at any time. Similarly, I reserve the right to end a ceremony if I am moved.

I look forward to working with you and our time together.
Medical Disclaimer
Amy employs modalities and techniques that impact human energy. It is the soul, or the energetic field which is being worked on when we are in ceremony or session.
Clients experience positive changes as a result of energetic healing. Energetic healing heals works to release trauma, restore power and renew our spirit. Although positive physical impacts are sometimes reported, energy healing works on the patterns behind physical issues . We cannot claim to cure physical issues directly. Though some clients do experience physical healing as a result of continued practice. Not appointments, but personal practice. We are committed to providing clients with personal practices to do ongoing work.
We believe in holistic healing and support pursuit of other modalities whether traditional or alternative medicine, movement, acupuncture, massage, dietary changes, or even an increase in daily exercise. Shamanic healing is an incredible resource, but it is imperative that it not be used as a replacement for medical advice or treatment. We do not claim to treat or diagnose any medical conditions.
By scheduling an appointment, you confirm that you have read and understood this medical disclaimer and our ethics & mission